CONSERTEK: Efficiency and power at the service of your connectivity.
When you choose CONSERTEK, you are working with an experienced team that brings you unparalleled expertise, specialized resources and a solid track record in professional communications infrastructure engineering, construction and installation services.
We are passionate about the challenges your projects present to us, whether large or small. Our specialists adapt to your specific needs and implement effective and efficient solutions.
CONSERTEK excels in the design, engineering, construction, installation, modification and maintenance of structures of all kinds. Our expertise extends to various industries, such as renewable energy, wireless operators, private and government organizations. The skill and experience of our construction teams are essential to the successful planning, organization, direction and control of implementation projects of all kinds.
As a customer, you can count on our know-how to meet all of your needs. Our goal is to provide you with reliable and efficient solutions, so that you can concentrate serenely on the development of your activity.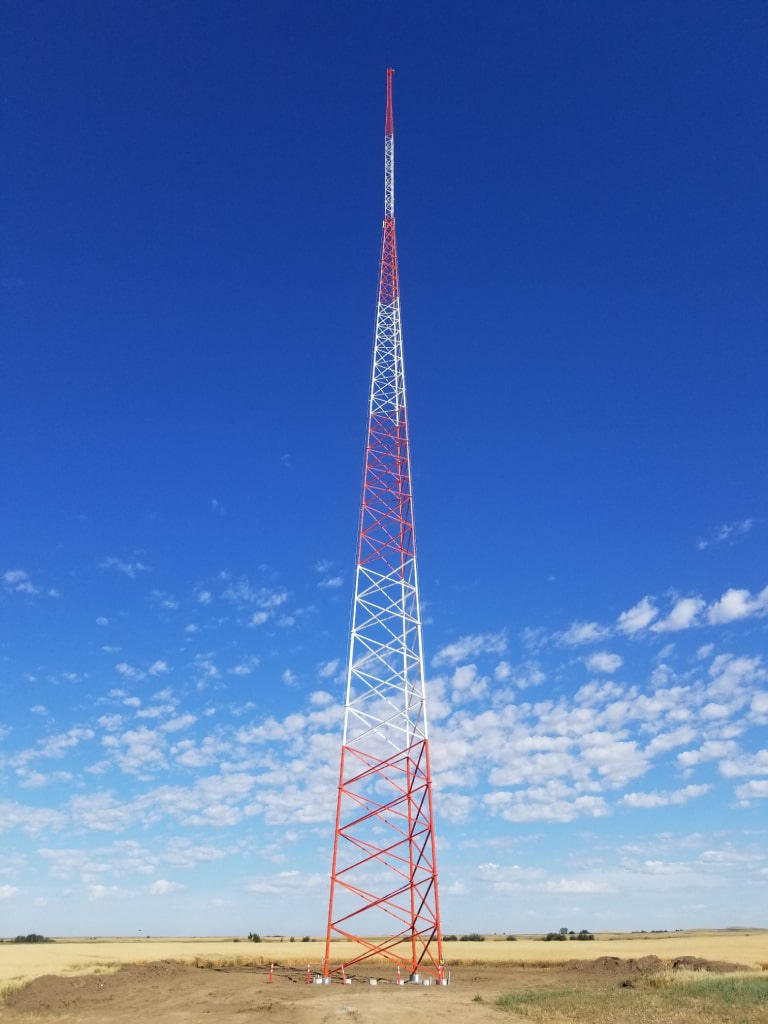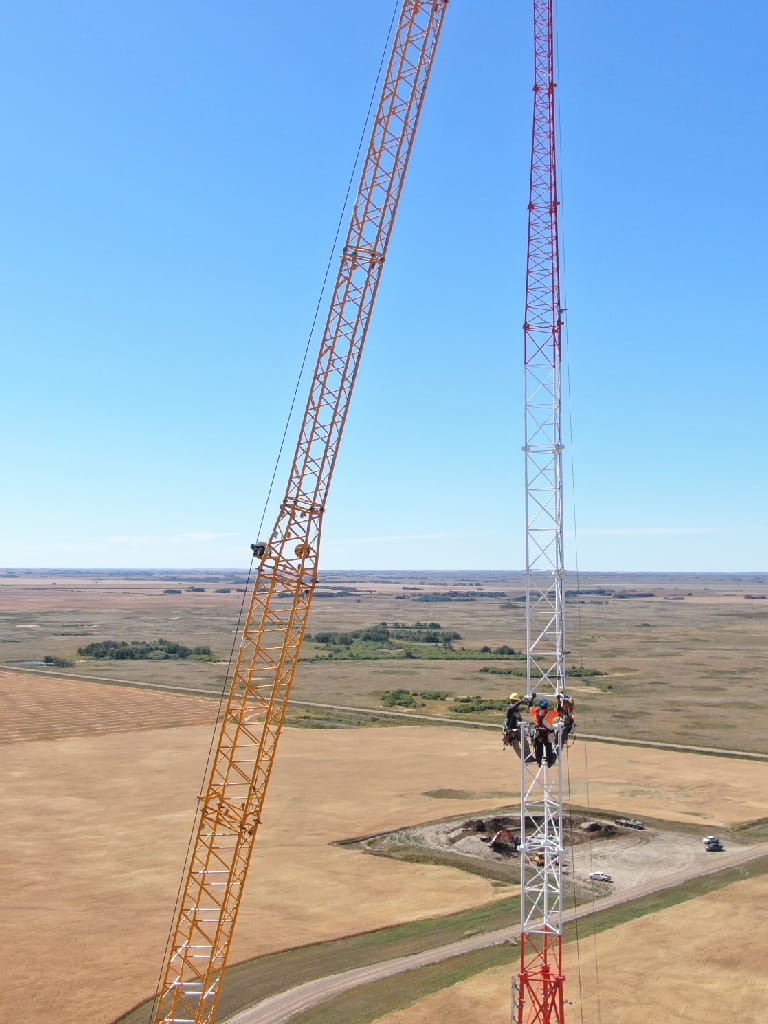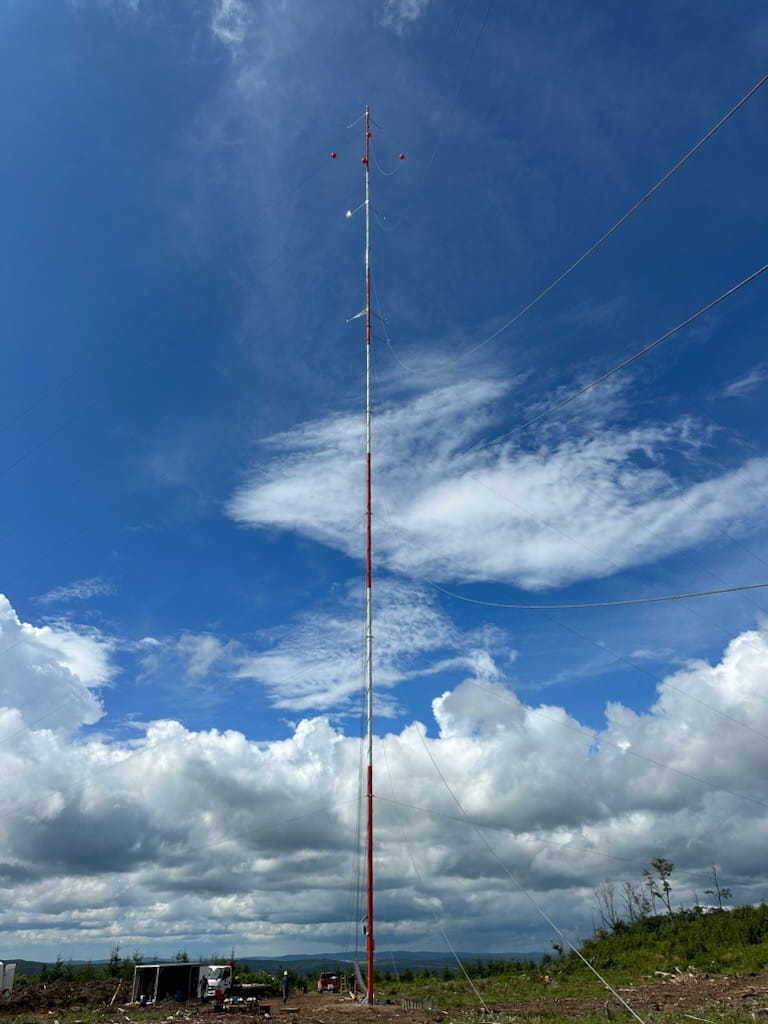 Our structures | Towers are available regardless of the type
Self Supporting
Monopoles
Guyed
Camouflages
Tilt-up towers
Engineering
Design and engineering using specialized software
Structural analysis on towers and buildings
Inspections and measurements on towers and buildings
Construction drawings
On-site engineer to oversee major construction projects
Inspections after works
Maintenance Inspections
Civil Works
Tower foundations, shelters, supports
Access road construction
Implementation and civil construction
Grounding system
Site dismantling
Structural works
Steel fabrication and installation
Construction of communication structures
Installation of equipment and accessories
Project management
Commissioning of the project
Maintenance
Inspection and maintenance services
Structural reinforcement of towers
Inspection, analysis and report
Imagine the Effectiveness, feel the power at the service of your connectivity
Are you interested in our structural construction services?
Meteorological Structures
CONSERTEK : Your renewable energy partner, combining efficiency and power.
We specialize in the design and implementation of green energy projects, taking into account their specificities and emphasizing the total satisfaction of our customers.
As an EPC contractor, we have acquired solid expertise and diverse experience in all aspects of engineering. Thanks to our involvement in many major projects, we have developed an in-depth knowledge of areas such as weather measurement masts, solar weather stations and energy storage systems.
We support you at every stage of your project, providing you with our know-how in engineering, procurement, project management, construction, commissioning of measuring equipment and regular maintenance. . Our goal is to offer you optimal efficiency and remarkable power in the realization of your projects.
By choosing CONSERTEK, you benefit from the credibility and reliability of a team of highly qualified professionals. Our commitment to excellence allows us to offer you tailor-made solutions, adapted to your specific needs.
Trust us to make your green energy projects a reality with efficiency, power and impeccable quality. Together, let's propel your vision towards a more sustainable future.
CONSERTEK offers a robust and economical solution for your meteorological measurement needs
Trust our expertise in renewable energy to assess your resources and provide you with appropriate technical solutions.
See our achievements
Products
Effectiveness at the heart of your success
At Consertek, we offer a full range of manufacturing services to meet your business needs. Whether you need high-quality manufacturing equipment, maintenance and repair services, or expert advice to optimize your production, we have you covered.
Our team of experienced professionals work closely with our customers to understand their specific needs and provide them with customized solutions that meet their production goals. We pride ourselves on our commitment to quality, efficiency and customer satisfaction, and we work tirelessly to provide the best possible manufacturing services to our customers.
Structures / Towers / MET Tower
The Consertek LM Group offers a complete range of high quality towers to meet all your needs, whether for weather measurement, communications, microwaves, wireless internet or surveillance.
Our towers are available in different types, such as Self Supporting Towers, Monopoles, Camouflaged Towers, and Tripoles, with heights ranging from 20 to 1000 feet.
They comply with the latest standards, including CSA S37-18 and TIA-222.
As an authorized distributor of Sabre Towers and Poles products in Canada, Consertek LM Group offers privileged access to a range of superior quality products. We ship our products worldwide, allowing you to benefit from our solutions, regardless of your location.
Sabre Towers and Poles
For more information or to request a quote, do not hesitate to contact us at sales.ventes@consertek.ca. Our team will be happy to provide you with the information you need and support you in your project.
Choose effectiveness and energy with Consertek LM Group
Support Booms and Accessories
Discover a new dimension of efficiency and effectiveness with support booms and accessories from Consertek LM Group, experts in anemometric measurements
At Consertek LM Group, we design, manufacture and supply high quality support booms and accessories for anemometric instruments, offering unrivalled efficiency and reliability. Our support booms are specifically designed to fit all types of towers and can accommodate a variety of commonly used instruments, ensuring accurate and reliable measurements.
All of our support booms and accessories comply with the latest edition of the IEC 61400 standard, demonstrating our commitment to the quality and optimum performance of our products. Thanks to our recognized expertise, our products have been chosen to equip many large wind farm projects in North America, as well as projects across the African continent.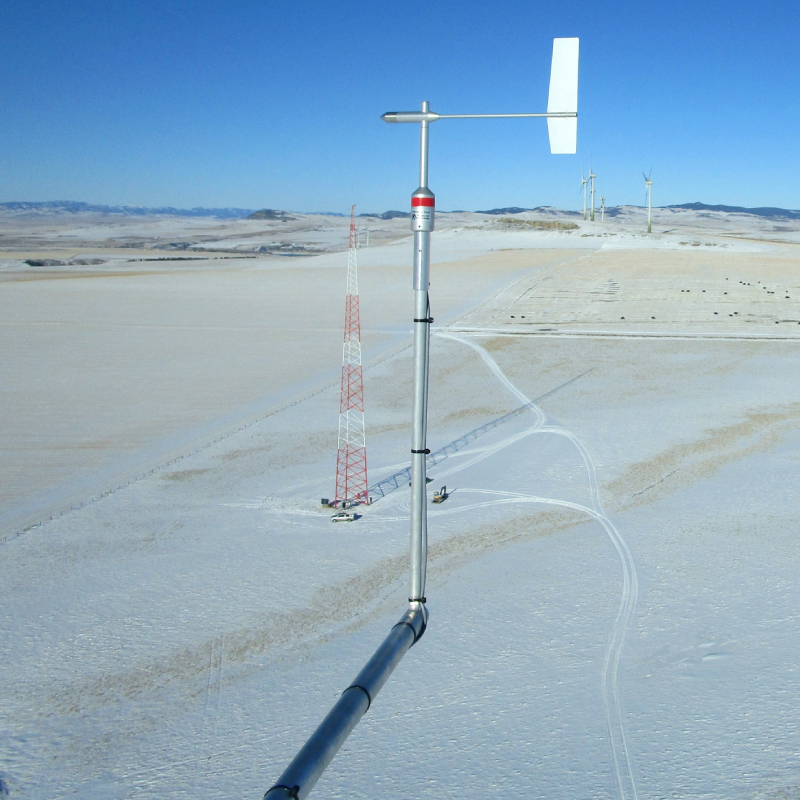 Our Product Catalog (PDF)
As a global supplier, we ship our products all over the world, allowing you to benefit from our expertise wherever you are. For more information on our supports and accessories or to request a quote, we invite you to contact our dedicated team:
At Consertek LM Group, we are determined to offer you booms and accessories of remarkable effectiveness and power, meeting your specific needs in terms of anemometric measurement. Trust our expertise and our commitment to excellence for solutions that exceed your expectations.
Maximize your project's performance with our premium support booms and accessories, for unparalleled effectiveness and power
THIES CLIMA Instruments
THIES CLIMA instruments: Imagine the efficiency and precision of THIES CLIMA instruments, proudly distributed by Groupe Consertek LM, your trusted partner.
For years, THIES CLIMA has forged a worldwide reputation thanks to its spirit of innovation and its expertise in the field of meteorology and measurement technologies. Through their relentless commitment to quality and precision, they have become one of the world's leading suppliers of this advanced technology.
As an authorized distributor in North America, we are privileged and enthusiastic to collaborate with THIES CLIMA to offer the best measurement products to renewable energy professionals. You can count on our THIES CLIMA instruments to provide you with reliable and precise data, essential to the success of your projects.

About Thies
UltraSonic Anemometer 2D
UltraSonic Anemometer 2D Compact
UltraSonic Anemometer 3D
Anemometer First Class Advanced
Clima Sensor US
UltraSonic Anemometer WP
We ship all over the world. Contact us now to learn more or get a quote: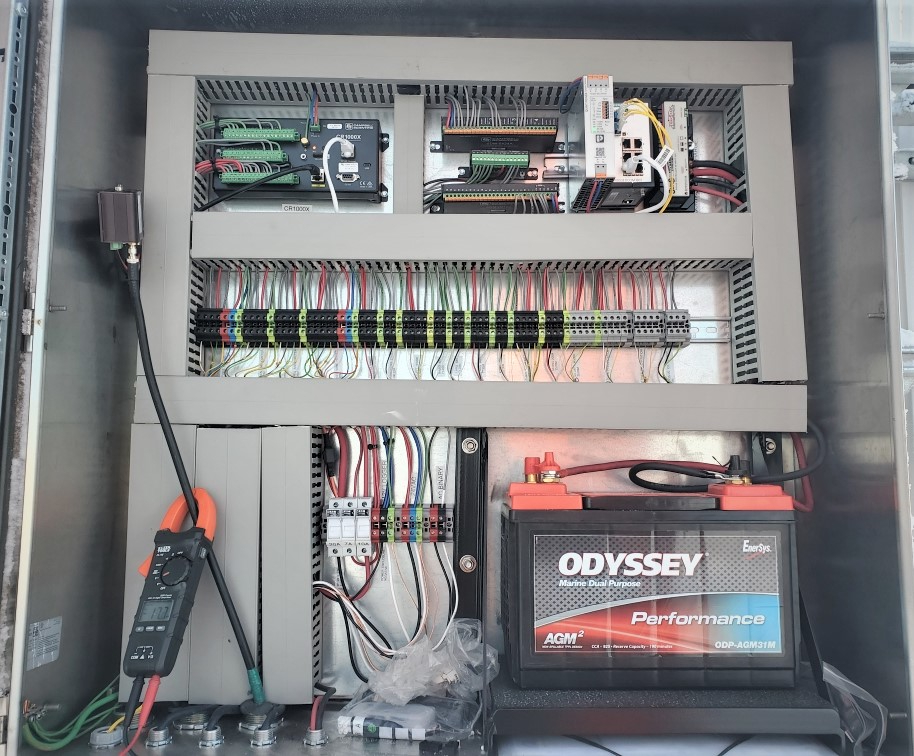 Data acquisition systems
Consertek assembles enclosures to house a data acquisition system or a data logger assembled entirely in the laboratory by our technicians.
The enclosure includes a data logger, power supply, batteries, and communication and measurement peripherals.
Equipped with a back plate to be fixed on a tower or other structure.
All our enclosures comply with CSA and UL standards.
Contact us now to learn more or get a quote:
Choose effectiveness and energy with Consertek LM Group